The bitch needs snacks.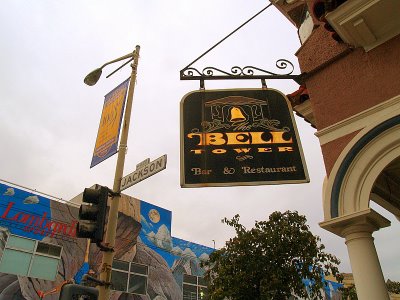 If you ever find yourself at the the Bell Tower Restaurant, located at the corner of Jackson and Polk in San Francisco's Upper Polk/Marina Heights district, you'll find this obese, gentle creature snoozing out front: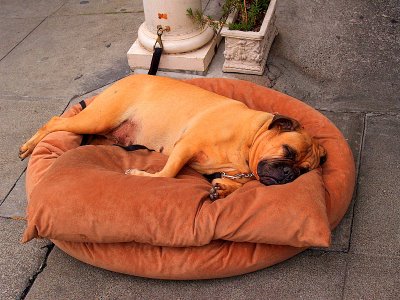 You woke me up...why?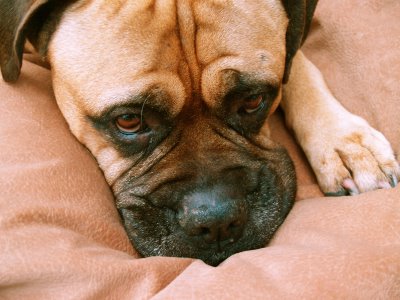 Sigh...do you at least have a snack for me? No?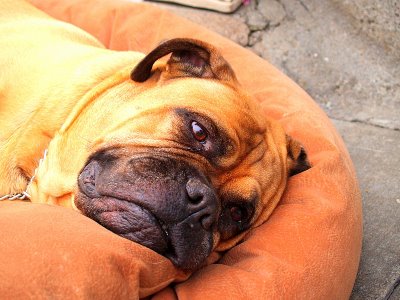 Pttttph.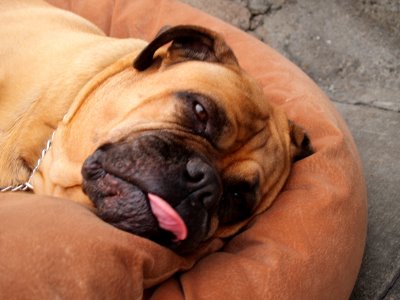 Hey, you don't have a snack for me in that bag, do you? No?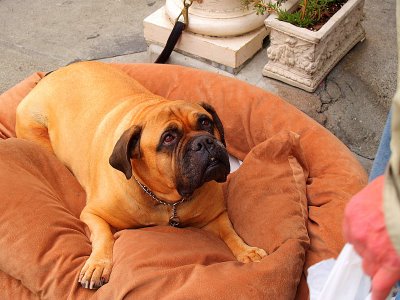 Aw shucks.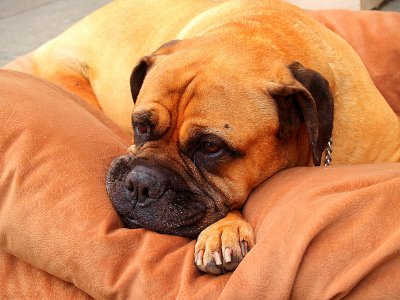 Maybe there's a snack nobody is using over there. No?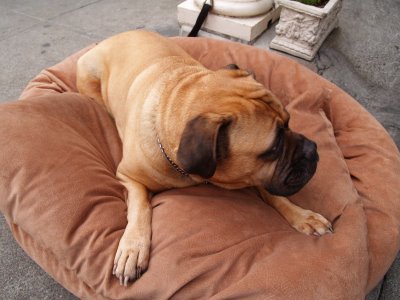 Sigh. Whatever. What do I have to do to get a snack around here? Ugh. I'm too tired to bite you. Just scratch my tummy.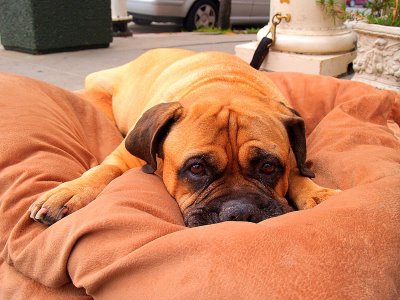 I'm off to buy a Christmas tree right now. No, not a Happy Holiday tree, not a Hanukkah bush; I'm not going to
stab a lamb to death
slit a lamb's throat and let it bleed to death in honor of Eid-Al-Adha (I'm out of paper towels), nor am I going to get a Kwaanza Kikombe Cha Umoja, but a GODDAMN CATHOLIC CHRISTMAS TREE at the
Delancey Street
lot at Pier 32 on the Embarcadero down by Fisherman's Wharf. I always buy my trees from Delancey...the last one I bought was in 2000 when I lived in Hayes Valley. For various reasons, I haven't had a tree in years, mostly disinterested boyfriends and laziness. However, this year I want to have the Best Goddamn Christmas Tree In The Entire City Of San Francisco.
Hopefully I'll convince a nice cabbie to let me stick it in the trunk of his Crown Victoria and haul it back to North Beach for me.
I was going through some more tape cassettes again, and found this KABL aircheck from December 18th, 1997. At the time, I was an innocent 27 year-old, a year out of the USAF, living with my boyfriend in our large studio apartment on Leavenworth Street between Bush and Sutter (Lower Nob Hill, Tenderloin Heights, Tendernob, Nobberloin, call it what you want...I loved living there). The relationship dissolved 2 months later, but when I recorded this, I was very happy and content. Everything was right with the world. I had just worked a full day at GATX Capital in Embarcadero One, then from 5-10 I worked my night job at Pottery Barn at Sacramento and Battery (now a Sprint PCS store). I was sitting in a wing chair by the bay window, watching the rain and fog swirling around
Sutro Tower
(we had an incredible view) and drinking some spiked egg nog. My cat, Miss Chrysler Sebring Convertible (named that just to annoy the boyfriend), was curled up in my lap, purring, as I read the San Francisco Chronicle. It was one of those moments that was Absolutely Perfect. I grabbed a blank tape, popped it in the stereo underneath the TV set, and recorded this.
I had totally forgotten all about it until I found the tape.
I transferred it to mp3, and used Dolby C noise reduction to take out the tape hiss and AM-signal wow and flutter. It's low-fi, but for some reason, the music cuts through the AM ether and just sounds warm and comfortable. It's what I'm going to be listening to tonight when I decorate my tree. So here you go...
the 11:00 PM hour of 960 KABL's Christmas special, Thursday, December 18th, 1997.
|